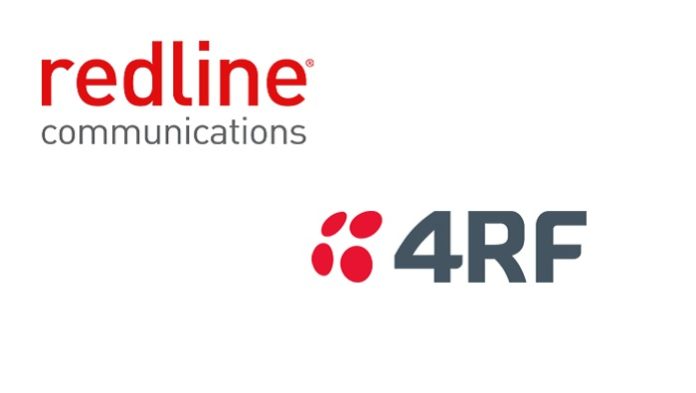 Redline Communications (www.rdlcom.com) Group Inc. , a leading manufacturer of private LTE and wide-area broadband wireless networks for the most challenging applications and locations, and 4RF, a leading expert in highly efficient narrowband radio communications, today announced that they have formed a strategic alliance that enables both parties to offer one another's products and services to customers globally.
Recognized leaders in many markets, 4RF and Redline provide wireless solutions in industries such as Oil & Gas, Mining, Utilities, Public Safety and Government. With this agreement, Redline will now offer narrowband as part of its solution portfolio and 4RF's solutions will include broadband and private LTE connectivity.
Redline has been the leader in migrating legacy networks to its fit-for-purpose Virtual Fiber™ technology for years. Likewise, 4RF has been the clear innovator in enabling seamless migration to high-speed IP performance leveraging existing narrowband licensed spectrum and infrastructure. Migrating older, low-capacity wireless networks to high-capacity and improved performance is now much simpler with the industry's best private LTE, broadband and narrowband manufacturers working together. The structure of this alliance enables partners and customers to receive the highest, uncompromised level of expertise in each of the respective specialties, while providing a single and simplified full solution when required.
"Adding the industry's best narrowband technology to our offering enables us to provide a complete solution, backed by Redline's industry leading services and support. This ensures success for our resellers, integrators, partners and customers globally", stated Mr. Rob Williams, CEO at Redline Communications. "For many of our customers who own narrowband spectrum, having both broadband and narrowband is of value. The ability to add 4RF's leading narrowband wireless technology to our offering, enables us to address the complete scope of our customers' wireless needs", added Mr. Williams.
"We, like Redline, recognize that customers have diverse requirements that can best be met with a complete scope of wireless offerings", stated Mr. Ian Troughton, CEO at 4RF. "This alliance will enable Redline's clients to leverage the outstanding range and performance of 4RF's narrowband radios while giving our critical infrastructure customers easy access to Redline's industry leading broadband and LTE product portfolio."
For more information, please contact your Redline or 4RF Territory Manager; www.rdlcom.com or www.4rf.com
About 4RF
4RF (www.4rf.com), founded in 1998, is a designer, manufacturer and supplier of high quality wireless radio products deployed in over 140 countries. 4RF products extend the reach of mission-critical communications, providing more distance, more data and superior reliability. Designed in New Zealand with manufacturing both in New Zealand and in the United States, sales are supported globally through a trusted partner network. The extreme focus of 4RF on quality has contributed greatly to its success, resulting in technology and products that are renowned worldwide, backed up by unrivalled customer service and support.
About Redline Communications
Redline Communications (www.rdlcom.com) is the creator of powerful wide-area wireless networks for the most challenging applications and locations. Used by oil and gas companies to manage their assets, militaries for secure battlefield communications, municipalities to remotely monitor highways, utilities and other infrastructures, and telecom service providers to deliver premium services, Redline's powerful and versatile networks reliably and securely deliver voice, data, M2M and video communications for mission-critical applications.
For further information, contact
Jeff Gould, SVP Sales & Marketing
Redline Communications
jgould@rdlcom.com
Steve Bryson, VP Sales
4RF USA, Inc.
steve.bryson@4rf.com