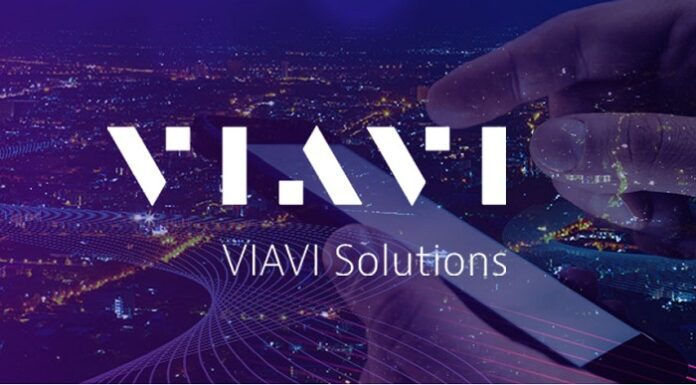 VIAVI Solutions announced that Chief Technology Officer Dr. Sameh Yamany has testified at a hearing of the House Communications and Technology Subcommittee on "Leveraging AI to Enhance American Communications." Yamany's testimony described how low-risk, high-value AI systems used by VIAVI – which the company terms Telco AI – represent a new frontier in enhancing network security, resiliency, and efficiency, and that AI-driven solutions, especially those with limited to no interaction with consumer data, are crucial for the future.
In announcing the hearing, House Energy and Commerce Committee Chair Cathy McMorris Rodgers (R-WA) and Communications and Technology Subcommittee Chair Bob Latta (R-OH) said: "In the communications sector, AI could enhance the performance of next-generation networks and vastly improve internet speeds. But with the benefits of AI come potential risks, like enabling cybercriminals to develop potent threats to our critical communications infrastructure. American leadership is vital to ensure the responsible deployment of AI, protect people's privacy, and unleash the full potential of this technology. We look forward to this subcommittee hearing, where members will hear from industry representatives and other stakeholders about how networks are using AI tools, the risks associated with those tools, and how AI technology can be used to improve our communications systems."
In his testimony, Yamany explained how:
VIAVI's suite of tools operates within the network, improving performance, resiliency, coverage, reach, and innovation. Many of these tools have progressively incorporated AI and Machine Learning (ML) techniques to elevate the accuracy and efficiency of network functions and take on tasks that human operators could never have performed.
VIAVI's AI-powered "digital twin" technology is a powerful tool. By creating a virtual model of a provider's network in the lab, our AI systems enable real-time adjustments to manage actual network behavior because they've seen it before. These digital twins are a pivotal advancement in network design, reliability, and performance; they are an invaluable tool for identifying network issues before they arise; and they enable the timely troubleshooting of operational challenges once the network is deployed and operational.
Transitioning to Open RAN is critical to securing the telecommunications supply chain. VIAVI's AI tools learn the intricate network traffic patterns and behaviors characteristic of complex 5G, O-RAN, and anticipated 6G wireless networks, and emulate them in the lab. Network operators can virtually build an O-RAN network alongside a digital representation of their existing network and see how they will work together – all before the first component is added.
"It is indisputable that AI, like many significant technological advancements that have come before it, necessitates a discussion of regulations and guidelines to safeguard its operation, ensure security, safety, privacy, and impartiality, and address its direct and indirect consequences. But no two AI technologies are equivalents and each carry different risks, impacts, and implications," said Yamany as part of his testimony. "VIAVI's commitment to advancing the application of AI in telecommunications underscores our dedication to fortifying the critical infrastructure upon which the nation relies. We are eager to collaborate and provide insights to ensure that the regulatory landscape surrounding AI appropriately balances innovation, security, and the interests of the American public."