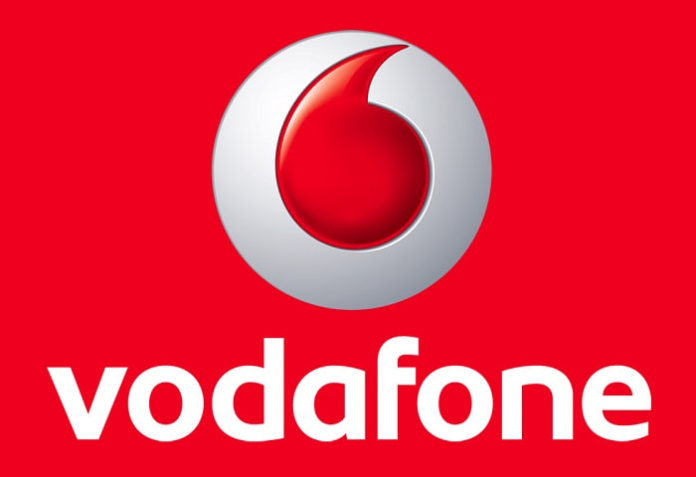 Vodafone and CityFibre, the UK's largest alternative provider of wholesale fibre network infrastructure, announced a long-term strategic partnership that will bring ultrafast Gigabit-capable full fibre broadband to up to five million UK homes and businesses by 2025.
Under the wholesale agreement, Vodafone will have a period of exclusive rights (predominantly during the build phase of each city network) to market ultrafast consumer broadband services on the FTTP network to be built, operated and owned by CityFibre. Construction of the first phase of deployment to one million premises is due to start in the first half of 2018 and will be largely complete in 2021. Both parties have the right to extend the commercial terms of this agreement to expand coverage to a further four million homes and businesses by 2025.
FTTP networks use fibre-optic cables for every stage of the connection from the customer's home or workplace to the Internet, providing extremely fast and reliable broadband services capable of Gigabit speeds (1,000 mbps). FTTP broadband connections are vastly superior to outdated networks that rely on old copper telephone lines to connect to the customer's premises, enhancing business productivity and transforming consumers' daily lives.
The Vodafone and CityFibre partnership represents one of the most significant developments in UK telecommunications since the launch of ADSL broadband around 17 years ago. The partnership will help to bridge Britain's fibre gap, bringing world-class Gigabit-capable FTTP connections to households, businesses and public sector sites such as schools, hospitals and GP surgeries, and delivering 50% of the UK Government's target of 'full fibre' to 10 million homes and businesses. Advanced fibre networks are also critical for mobile networks, providing the very high-capacity backhaul connections required for 5G mobile services from the early 2020s onwards.
The agreement provides Vodafone UK with access to a superior product at a lower cost and with better service conditions than the regulated wholesale terms offered by the incumbent operator for access to its legacy copper telephone line broadband network. It is consistent with Vodafone Group's capital-smart fixed infrastructure strategy that aims for an optimal mix of build/strategic partnership/wholesale/buy approaches in fixed broadband. This strategy has positioned Vodafone as the fastest growing broadband provider in Europe, marketing high-speed broadband services to 99 million European homes – a footprint that will be expanded further under this agreement.
Chief Executive of CityFibre Greg Mesch said: "This agreement will unlock the UK's full fibre future and is a major step forward in delivering our vision for a Gigabit Britain. With this commitment from Vodafone, we have a partner with whom we can transform the digital capabilities of millions of homes and businesses and establish an unassailable wholesale infrastructure position across 20% of the UK broadband market."
Vodafone UK Chief Executive Nick Jeffery said: "Vodafone is already playing the leading role in building the Gigabit Society across Europe by providing customers with high-speed, high-quality broadband. The UK has fallen far behind the rest of the world, trapped by the limited choice available on legacy networks. We look forward to working with CityFibre to build the Gigabit fibre network that the UK needs and deserves."
Summary of key terms:
CityFibre will build, operate and own this new FTTP network, providing wholesale access to Vodafone and other service providers.
Construction of the first phase of deployment to one million premises is due to start in the first half of 2018 and will be largely complete in 2021. The first towns and cities to benefit from the FTTP rollout will be announced over the coming months.
Marketing of FTTP services will commence from mid-2018 with the first customers connected towards the end of 2018.
Vodafone has made a minimum volume-based commitment for 10 years which increases over the period to 20% of the initial one million premises. In turn, Vodafone has been granted a period of exclusivity, city-by-city, for consumer FTTP, predominately during the construction phase.
The first phase of the agreement encompassing one million homes is estimated by CityFibre to be worth over £500 million over 20 years, assuming that the ten-year 20% minimum volume commitment is maintained throughout the subsequent ten years.
Both parties have the right to extend these terms to further roll-outs reaching up to four million additional premises by 2025.
For further information:
Vodafone Group
Media Relations
www.vodafone.com/media/contact
Investor Relations
Telephone: +44 (0) 7919 990 230
CityFibre
National and investment media
Vigo Communications
Tel: 020 7830 9703
Email: cityfibre@vigocomms.com
Trade and regional media
Weber Shandwick
Tel: 07738 086 818
Email: dowen@webershandwick.com
About Vodafone Group
Vodafone Group is one of the world's largest telecommunications companies and provides a range of services including voice, messaging, data and fixed communications. Vodafone Group has mobile operations in 26 countries, partners with mobile networks in 49 more, and fixed broadband operations in 19 markets. As of 30 June 2017, Vodafone Group had 523.5 million mobile customers and 18.5 million fixed broadband customers, including India and all of the customers in Vodafone's joint ventures and associates. For more information, please visit: www.vodafone.com
About CityFibre
CityFibre is the UK's largest alternative provider of wholesale full fibre network infrastructure. It has major metro duct and fibre footprints in 42 cities across the UK, a national long distance network, and provides a portfolio of active and dark fibre services. The company has an extensive customer base spanning service integrators, enterprise and consumer service providers and mobile operators. CityFibre is based in London, United Kingdom, and its shares trade on the AIM Market of the London Stock Exchange (AIM: CITY). Further information on the company can be found at www.cityfibre.com