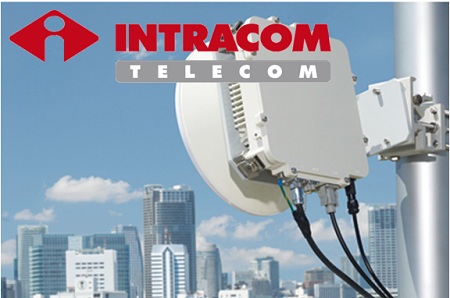 Intracom Telecom, a global telecommunication systems and solutions vendor, announced the introduction of its new Point-to-Point E-Band radio, UltraLink™-GX80.

The company will be displaying its uniquely featured product at its stand number 7B54, in hall 7, at Mobile World Congress, 27 February – 02 March 2017, in Barcelona.

Mobile operators and ISPs can benefit from UltraLink™-GX80, a next-generation ultra-high capacity FDD radio, which has been developed to deliver fiber-like services at a low cost of ownership. It is a compact all-outdoor Ethernet radio operating in the entire E-Band (71-76 / 81-86 GHz), ideally suited for use in 4G/4G+/5G RAN backhaul and C-RAN fronthaul applications requiring ultra-high capacity and extended range. It achieves throughputs of up to 10 Gbit/s full duplex, while offering software selectable protocol support for operating in Ethernet bridge or CPRI transport mode. As an Ethernet bridge, the radio unit offers a complete set of networking and packet synchronization features through 1 x Gigabit Ethernet plus 2 x 1/10 Gigabit Ethernet data interfaces, enabling deployment in complex network topologies without the need of external switches. When operating in CPRI transport mode, three unit's interfaces can be used concurrently for CPRI transport, up to Option 7.
John Tenidis, Marketing Director of Intracom Telecom's wireless solutions portfolio, commented: "We have further expanded our mmWave portfolio with a new generation E-Band Point-to-Point radio, which offers an order of magnitude capacity increase with respect to conventional radio systems. UltraLink™-GX80 is a versatile, future-proof radio, which satisfies the explosive capacity increase of the backhaul requirements of current 4G+ and future 5G deployments. At the same time, it enables mobile network operators to cost-effectively deploy C-RAN architecture today by supporting native CPRI transport, while being software upgradeable to support the fronthaul protocols of tomorrow."
About Intracom Telecom
Intracom Telecom is a global telecommunication systems and solutions vendor operating for 40 years in the market. Intracom Telecom innovates in the areas of small-cell backhaul, wireless transmission and broadband wireless access and has successfully deployed its industry leading point-to-point and point-to-multipoint packet radio systems worldwide. Moreover, the company offers a competitive portfolio of revenue-generating telco software solutions and a complete range of ICT services, focusing on big data analytics, converged networking and cloud computing for operators and private, public and government clouds. The company invests significantly in R&D developing cutting-edge products and integrated solutions that ensure customer satisfaction. Over 100 customers in more than 70 countries choose Intracom Telecom for its state-of-the-art technology. The company employs more than 1,800 people and operates subsidiaries in Europe, Russia and the CIS, the Middle East and Africa, Asia and North America.