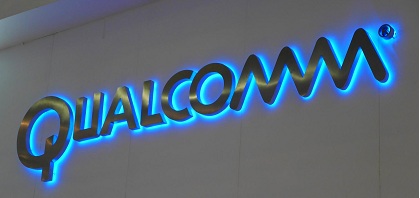 Qualcomm Incorporated announced at MWC Shanghai that its subsidiary, Qualcomm Technologies, Inc., is bringing LTE categories M1 (eMTC) and NB1 (NB-IoT) connectivity to the wearables industry with the launch of the new Qualcomm® Snapdragon™ Wear 1200 platform.
Snapdragon Wear 1200 takes advantage of the wide coverage provided by emerging LTE narrowband technologies, or LTE IoT, to help usher in a new generation of ultra-low power, highly energy efficient, always connected, and cost-efficient experiences to targeted purpose wearable devices such as kid, pet, elderly, and fitness trackers. Snapdragon Wear 1200 complements the existing Snapdragon Wear 1100 and Snapdragon Wear 2100 platforms, extends the proven Snapdragon Wear product family, and further positions Qualcomm Technologies for continued momentum and leadership across the smart wearables industries.
"The smart wearables industry continues to grow with prolific innovation across targeted opportunities such as kids, pets, elderly, and fitness," said Pankaj Kedia, senior director, product management, Qualcomm Technologies, Inc. "To effectively scale, these opportunities require ultra-low power, highly energy efficient, always connected, and cost-efficient solutions. With the introduction of Snapdragon Wear 1200, we extend our wearables offerings to bring LTE IoT categories M1 and NB1 to connect the next generation of wearable devices and provide an exciting complement to our highly successful Snapdragon Wear 2100 platform for smartwatches."
Snapdragon Wear 1200: Driving Leadership Around LTE IoT Global Multimode Solutions
Snapdragon Wear 1200 is a multimode platform for targeted purpose wearable spaces where consumers are demanding a smaller size, longer battery life, smarter sensing, constant location, robust security, and an always connected experience with comprehensive coverage. This platform is engineered to excel in meeting these requirements with a compact 79 mm2 size including LTE system-on-chip (SoC), power management integrated circuit and wireless transceiver, ultra-low power management operation, flexibility to add a range of external sensor hubs, and a global multimode M1/NB1/E-GPRS modem with support for 15 global RF bands, pre-certified for major global operators. Robust location features include support for GPS, GLONASS, Gallileo and BeiDou constellations, low power geofencing, and Qualcomm Technologies' cloud based location services with comprehensive global terrestrial positioning using Wi-Fi® and cellular service.
The Snapdragon Wear 1200 also features an integrated applications processor for Linux and ThreadX based applications and is scalable to support voice over LTE, Wi-Fi, and Bluetooth®, thus designed to deliver a range of superior connected experiences. For powerful privacy and security protection, the Snapdragon Wear 1200 has integrated hardware-based security features including the Qualcomm® Secure Execution Environment, a hardware cryptographic engine, hardware random number generator and TrustZone.
Snapdragon Wear 1200 is commercially available and shipping today.
New Reference Platforms Support Fast Development Time
Qualcomm Technologies also announced collaborations with original design manufacturers (ODMs), Borqs and Quanta, who have developed reference platforms based on Snapdragon Wear 1200. These reference designs target the kid, elderly, and pet tracking segments and will enable device manufacturers to commercialize new products in an accelerated fashion while leveraging the features and functionality of Snapdragon Wear 1200.
"Borqs has strategically invested in IoT for smart connected wearables with tailored solutions for kids, elderly, enterprise and fitness in collaboration with Qualcomm Technologies and are pleased to be part of the expanding Snapdragon Wear ecosystem," said George Thangadurai, senior vice president of international business, Borqs. "Our close collaboration on Snapdragon Wear 1200 has resulted in a highly innovative ready-to-commercialize reference design built on proven platforms that can leverage existing LTE networks and support bands utilized all over the world."
"Quanta is excited to be collaborating with Qualcomm Technologies in the exciting smart wearables segment," said Baron Chen, vice president of sales, Quanta. "Today, we are delighted to be announcing our reference design based on the Snapdragon Wear 1200, which will help our joint customers take full advantage of Qualcomm Technologies' platform while scaling their wearable devices across a range of use cases and experiences."
Qualcomm-based Wearable Products Hit Another Milestone
Reinforcing Qualcomm Technologies' product and technology leadership in the smart wearables segment, the company recently announced continued momentum with its offerings. Since the Company's entry into the wearables semiconductor space less than three years ago, more than 150 wearables products have adopted Qualcomm Technologies' wearables platforms and over 80 percent of Android Wear™ smartwatches launched (or announced) are now based on the Snapdragon Wear family. Leading products such as Qualcomm Snapdragon Wear 2100, Qualcomm Snapdragon Wear 1100, CSR102x Bluetooth Smart 4.2 SoC and Qualcomm® SiRFStar™ location are now incorporated across the breadth of wearables segments that the company is targeting including smart watches, smart trackers and smart clothing. With the launch of the Snapdragon Wear 1200, customers will now be able to bring additional connected use cases in targeted purpose devices, thus continuing to add to Qualcomm Technologies' momentum in the industry.
About Qualcomm
Qualcomm's technologies powered the smartphone revolution and connected billions of people. We pioneered 3G and 4G – and now we are leading the way to 5G and a new era of intelligent, connected devices. Our products are revolutionizing industries, including automotive, computing, IoT, healthcare and data center, and are allowing millions of devices to connect with each other in ways never before imagined. Qualcomm Incorporated includes our licensing business, QTL, and the vast majority of our patent portfolio. Qualcomm Technologies, Inc., a subsidiary of Qualcomm Incorporated, operates, along with its subsidiaries, all of our engineering, research and development functions, and all of our products and services businesses, including, our QCT semiconductor business. For more information, visit Qualcomm's website, OnQ blog, Twitter and Facebook pages.