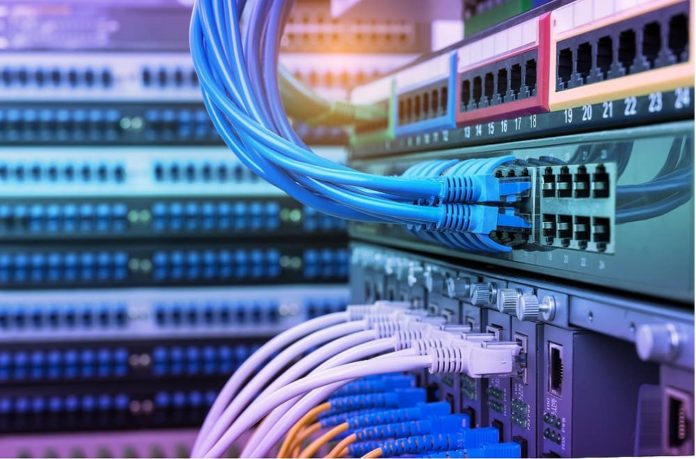 SSE Enterprise Telecoms – one of the UK's leading connectivity providers – has announced a connectivity partnership with Sky Business, to deliver new high-capacity Ethernet connectivity solutions to businesses across the UK. The agreement sees an expanded reach in footprint for SSE Enterprise Telecoms, enabling them to access 96% of the UK's business postcodes.
The partnership comes after a strong period of investment and growth for SSE Enterprise Telecoms – with Ethernet orders up 186% since 2015 – and will result in SSE Enterprise Telecoms and Sky working together to deliver high-capacity, cost effective Ethernet to businesses up and down the country. The move by SSE Enterprise Telecoms to partner with Sky comes in response to market shifts which have encouraged the connectivity provider to seek more creative ways of providing reach and reliability to its customer base.
It combines Sky's nationwide telecoms and data network with SSE Enterprise Telecoms' expansive network to reach in excess of 3,000 exchanges. Sky provides SSE Enterprise Telecoms with backhaul and last-mile services enabling their 200+ service provider customers to benefit from more choice and a wider reaching capability. The solution offers a highly resilient network, which includes automatic re-routing of traffic to avoid disruption.
The service will also utilise SSE Enterprise Telecoms' dedicated support team. This is a significant value-add for UK businesses, as both SSE Enterprise Telecoms and Sky are known for their industry-leading customer service and rapid delivery timescales.
In fact, SSE Enterprise Telecoms recently celebrated a maintained NPS score of +50%.
David Rey, Managing Director of Sky Business said: "We're excited to be partnering with SSE Enterprise Telecoms who, like Sky, take customer experience very seriously. We wanted a partner who could deliver service excellence whilst leveraging the network Sky has proudly built. By joining forces, we are helping UK businesses to realise their potential as the need for bandwidth grows".
Colin Sempill, Managing Director, SSE Enterprise Telecoms explains: "Over the next few years UK businesses will demand better core network bandwidth, and our partnership with Sky directly addresses that need. For us it's all about giving the wholesale market clarity of choice, where it can sometimes be confusing, and the quality is not always there. With this deal we're providing one place for businesses to source a truly market-competitive price for high-capacity bandwidth services to support their growth needs."