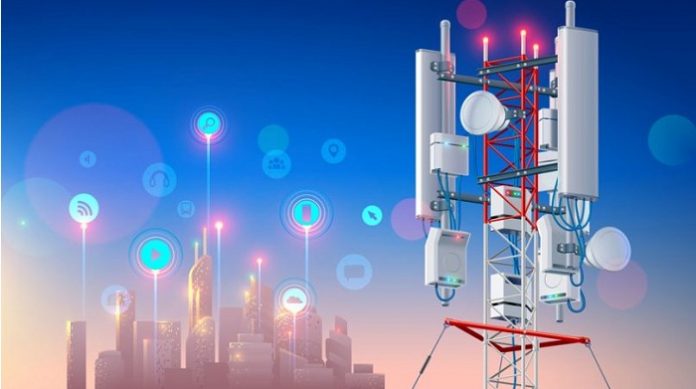 DISH Network Corporation has joined forced with Dell Technologies to launch the United States' first cloud-native, open RAN 5G network.
The two even have a 5G-enabled laptop in the works.
Dell Technologies said it will will provide DISH's edge network infrastructure foundation, powering devices, software and solutions that it said will "help customers tap into the connectivity and business opportunities made possible by the combination of 5G and edge computing".
"By collaborating with Dell Technologies, we will have the hardware and software infrastructure needed to harness the power and potential of 5G. Dell's open ecosystem approach will help us scale our RAN network with agility, speed and consistency, bringing about new business opportunities for both enterprise customers and consumers, completing our cloud strategy," said Marc Rouanne, DISH chief network officer.
"We chose to leverage Dell's technology because they have a demonstrated track record of transforming networks and a willingness to work with us on designing and implementing Infrastructure as Code (IaC). With their help, we're another step closer to deploying the United States' first cloud-native, Open RAN 5G network," Rouanne continued.
As it gains pace, the wide-ranging partnership will even see the two designing and certifying Dell 5G-enabled laptops with DISH connectivity options to bring 5G to more people and places.
On the network side, DISH and Dell are creating private 5G wireless network solutions, software-defined wide area networks and multi-access edge cloud platforms.
The companies will co-develop technology for open RAN, SmartNICs, emerging micro-edge colocation, operational automation and other areas of R&D. Joint teams will pursue and create multi-access edge computing (MEC) solutions for enterprise and small business.
Advanced machine learning capabilities will be employed to monitor the health of the system and to help proactively predict anomalies.
Additionally, Dell and DISH are establishing "advanced technology collaboration teams" to identify and develop future technologies and investment opportunities.
Dennis Hoffman, senior vice president and general manager, Dell Technologies Telecom Systems Business said: "DISH is breaking new ground by building a cloud-native 5G network designed for a future where edge computing and new 5G use cases collide in ways we haven't thought of yet.
"We will put our decades of digital transformation experience to work to help simplify and automate the rapid deployment of DISH's 5G RAN and edge network."