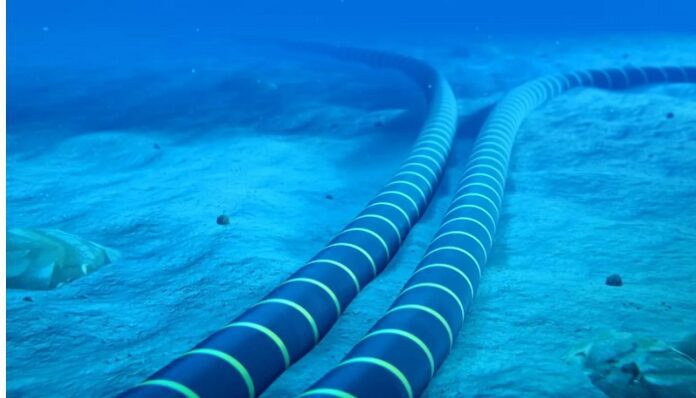 Telxius, the leading global connectivity provider, is joining the Firmina subsea cable system. Firmina will connect the East Coast of the USA to Las Toninas (Argentina), with additional landings in Praia Grande (Brazil) and Punta del Este (Uruguay). Telxius will subsequently host Firmina in its Santos digital hub in Brazil.
Telxius customers will benefit from three redundant routes between the US and Brazil (Firmina, Brusa, SAm-1) as well as three redundant routes extending to Argentina (Firmina, Tannat, SAm-1). These routes bolster the Telxius network's resilience, ensuring robust and low-latency connectivity spanning the Americas. Together, these network routes will increase international connectivity and are expected to boost the digital economy, opening new opportunities for businesses.
"We are excited about joining Firmina which demonstrates our commitment to delivering low latency, enhanced diversity and high-capacity networking across the Americas for our customers and partners. In today's rapidly evolving business landscape, we believe in the continuous growth of our international submarine cable network to create major business opportunities for all of us involved. We are also thrilled to announce the expansion of our collaboration with Google and confirm our shared mission to jointly invest in internet infrastructure", said Mario Martín, CEO at Telxius.
The Telxius network has been designed to connect the main digital data hubs on both sides of the Atlantic with a multiterabit, robust set of next-generation subsea cables fully serving the Americas and Europe while enhancing Telxius traditional routes. The Telxius network spans over 100,000 km of submarine and terrestrial fiber, including eight next-generation subsea systems: Marea, Brusa, Dunant, Tannat, Junior, Mistral, Tikal, and now Firmina. Telxius also has a Tier-1 international IP network (AS 12956) offering direct Internet connectivity to major carriers and ISPs, with a capacity of more than 20 Tbps plus a wide-ranging portfolio of capacity, colocation and security services across the globe.